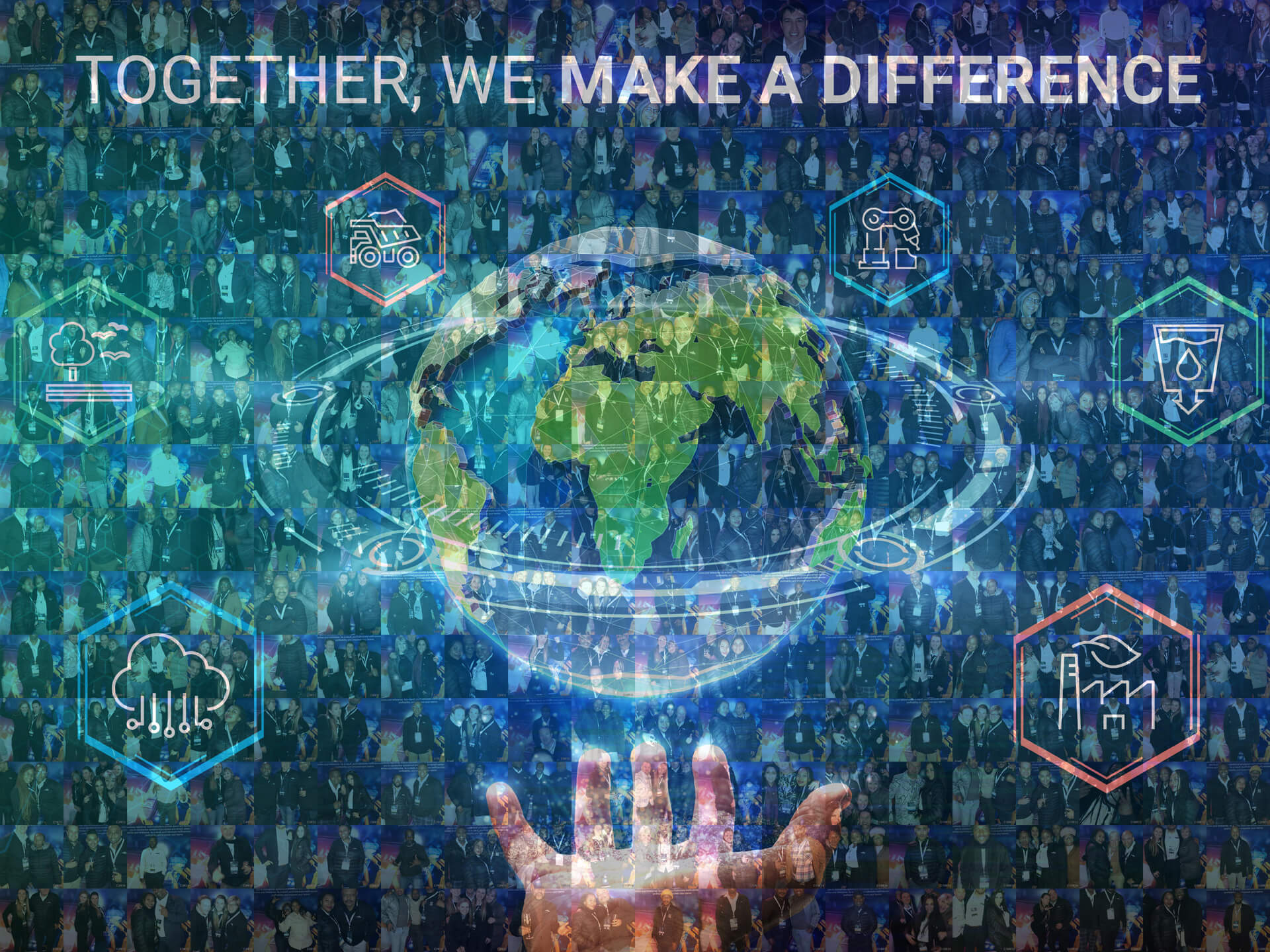 X-Change 2023: Uniting Africa's Industrial Software Community towards Sustainability and Innovation
With a rich 29-year history, X-Change User Conference stands as Africa's largest and most prestigious annual user conference dedicated to industrial software and related technology. Hosted in South Africa by IS³ – Industry Software Solutions & Support, this premier event has once again positioned itself at the forefront of the fast-paced industry. X-Change 2023 brought together local and international end-users, system integrators, and OEMs in a dynamic environment to address key sustainability goals and highlight the latest industrial solutions.
X-Change 2023 witnessed a staggering turnout, with 400+ attendees from various countries, highlighting the event's global reach and significance. Representatives from 15 nations, including delegates from Angola, Australia, Botswana, Canada, France, Gabon, Kenya, Mozambique, Nigeria, Tanzania, UAE, UK, USA, Zimbabwe, and of course, South Africa, contributed to the conference's rich diversity, fostering cross-cultural exchange among industry professionals.
X-Change kicks off with a relaxing golf day, preceded by registration and opening dinner to set the tone and introduce future facing theme for the next two days and immense our delegates in an isolated location with undivided attention.
The expo area featured 15 esteemed exhibitors who highlighted innovative technologies, innovative solutions, and industry trends. Notable participants included Schneider Electric, PCS Global (Pty) Ltd South Africa, Control Systems Integration (Pty) Ltd, ifm, ProcessVue, Endress+Hauser Group, RJ Connect, Nozomi Networks, Stratus Technologies, 4Sight Operational Technologies (OT) Asset Automation, SCAN RF Projects, CSI3, i-RAMS, and Oculus Operational Innovations. Their presence added immense value to the conference, allowing attendees to explore new products, forge partnerships, and stay up to date with the latest industry developments.
The conference commenced with a networking opportunity through a golf tournament on day zero, offering a relaxed and enjoyable atmosphere for participants to connect. Notably, Ziaad Suleman managed a remarkable hole-in-one, setting the tone for a memorable event. The outdoor opening dinner further enhanced networking opportunities and introduced the conference theme, generating anticipation and excitement among attendees.
Day one witnessed captivating keynotes from AVEVA experts, including Tim Sowell, Lisa Wee, and Ernst Van Wyk. In addition, eight inspiring customer success stories were shared, displaying real-world applications of industrial software solutions. The day also featured an expo networking evening, fostering meaningful interactions between attendees and exhibitors.
Day two was dedicated to insightful breakaway sessions, focused on AVEVA software, and featured keynotes from Tim Sowell, Hanno Van Niekerk, Ernst Van Wyk, and Mark Sham. These sessions provided in-depth discussions and valuable insights into specific areas of interest, empowering attendees with actionable knowledge.
The culmination of X-Change 2023 was marked by the highly anticipated awards gala dinner. Winners were announced across multiple categories, including Engineering X-Cellence, Planning and Operations X-Cellence, Asset & People Performance X-Cellence, Operations X-Cellence, Innovation Award, Best Business Value (ROI), Best Exhibitor, Best Presenter, Partner of the Year, and the prestigious CEO Award. The winners' exceptional achievements were celebrated, displaying the industry's commitment to excellence and innovation.
X-Change 2023 received overwhelming support from industry leaders such as AVEVA and Schneider Electric. Their commitment to the event underscored their dedication to fostering innovation and driving progress within the industrial software sector. Their involvement played a vital role in ensuring the success of the conference, and their contributions were appreciated by all attendees.
X-Change 2023 successfully brought together industry leaders, professionals, and stakeholders, providing a platform for knowledge sharing, networking, and collaboration. With its commitment to sustainability and focus on industrial solutions, the conference reaffirmed its position as a vital event for driving innovation and progress in the African industrial software industry.
To be a part of our 30th annual X-Change User Conference, pre-register here: https://bit.ly/3p2Qm5m